If you're not following a crossfit diet but are actively involved with crossfit training you may be missing out on essential nutrients your body desperately needs.
Fitness is a diverse term and merely having a normal body weight doesn't necessarily mean you're fit and healthy. Fitness and physical strength suggest that each and every cell of your body is healthy in its availability of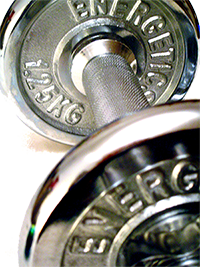 micronutrients and thus is capable of performing designated functions for overall health and well-being of the individual.
A Crossfit diet is a specialized nutrition entity that is primarily used in military academies and athletic training in order to maintain fitness and health in physically active men, but virtually anyone can start crossfit diet for maintenance of health and fitness.
Essentials of a Crossfit diet:
There are few essentials that you must always consider while switching to a crossfit diet especially if you're an athlete.
According to basic guidelines of a crossfit diet, almost 30% to 40% of your dietary nutrients should be obtained from lean proteins and almost the similar amount from complex carbohydrates because of lower glycemic index.
As opposed to the popular concept, the proportion of mono-saturated fatty acids should be at least 30%.
a Crossfit diet strictly focuses on consuming foods with low glycemic indices; primarily because high glycemic diets release a lot of sugar in the system as these get readily oxidized upon entering the blood stream.
High blood sugar levels release insulin that quickly removes the glucose from blood stream, eventually returning the normal blood sugar levels; however, this response makes you hungry again and increases overall food intake as a whole.
On the contrary, if you consume low glycemic diets like brown bread, vegetables, fruits and brown rice, the food oxidation or metabolism will be slow and insulin response will also be minimal, which in turn keeps your satiety satisfied for considerable period of time. Similarly, beside low glycemic nutrient sources, crossfit diet also stress upon moderate consumption of lean meat for proteins (like preference of fish, chicken over mutton beef) and consumption of organic grass-fed meat that is low in cholesterol and high in nutrition.
How to incorporate a crossfit diet in your lifestyle:
Having been addicted to the modern diet and lifestyle, it may be hard for you to incorporate a crossfit diet into your lifestyle, however, here's a few tips that may help:
Reading and learning about fitness, nutrients and basic human biochemistry. Since a paleo diet or ancient caveman diet is the solution to most of our metabolic and nutritional issues, it is recommended to enroll in a Paleo diet program.
Start off only if you have studied all the aspects of a crossfit diet that includes how to begin and how to maintain a crossfit lifestyle.
Most importantly, since the crossfit diet is designed for physically active and mobile people, it is very important to live an active and dynamic lifestyle. For example, one of the biggest limitations of most diets is the restriction of carbohydrates, but since a crossfit diet is for physically active people, all the carbohydrates that you will consume will be oxidized and metabolized to release energy.
An average adult should include a crossfit diet in his or her daily regimen because long term intake is associated with a decreased risk of heart diseases, lung infections, food allergies, digestive issues and chronic metabolic issues like hypertension, diabetes and hypercholesterolemia.