As with most things in life, success means planning and once you've decided to follow a paleo diet you'll quickly realize that without a paleo meal plan you'll most certainly run into trouble. If  you are committing fully to a paleo diet, then you're going to need to begin creating your own weekly paleo meal plan as meal planning is essential to your success. Think of any weekly menu, with any diet. If you don't plan what you are going to be making during the week you end up forgetting ingredients or decide to "just skip it" one night because you don't feel like going to get an essential ingredient.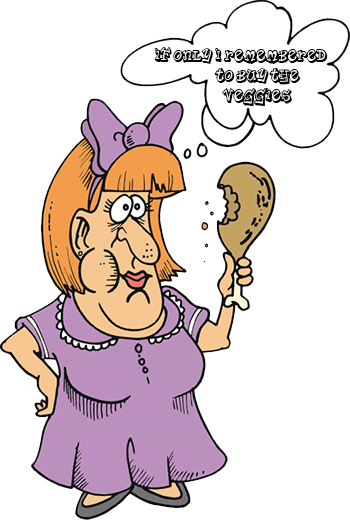 Creating A Paleo Meal Plan Begins With Decisions
Start with deciding what meals you plan to make. Decide on your three meals for each day. If you feel stuck on new things to make remember it is easy to turn most recipes paleo with a little creativity. Substituting quinoa instead of rice for example.
When you have done that you can move on to your grocery list. Take a look throughout your cupboards to see exactly you already have in stock and cross those items off. (Being careful to ensure you have *enough* of that item for each meal that requires it. One giant snafu that resulted in dry chicken chili taught me that lesson.) Decide how much of each ingredient it will take to complete each recipe. It is much easier to use one set of ingredients then ten different itemized lists according to each recipe.
Create Your Weekly Paleo Meal Plan Based On Weekly Sales
Before you begin your paleo meal plan, try to plan out which stores will have the best deals for your ingredients. Couple with any coupons for discount cards you have. Once you have your Paleo Meal Plan and your stores mapped out, now is when you decide your cooking style. DO you plan on making each meal, each day as it comes time or will you be batch cooking? If you plan to make enough food to last all week, which is common with breakfast items (breakfast bars, for example) you will need to block off one afternoon to get your cooking done. If you are planning to cook each meal as it happens, head on out to the store. But stick to your list!
If you are going to make several batches of one meal you will need to have storage and storage items accessible. Freezer bags or extra casserole dishes are great but I find that using my Vacuum Food Sealer
 works best. It saves me a bunch of money as wellas I usually purchase meat in bulk and vacuum seal it. I suggest marking your items with a pen or marker with the name and date of the contents. Popular items to make in bulk are breakfasts (smoothies, applesauce etc.) snacks (prepare and cut single serve bags of fruits and veggies) and desserts. A lot of people think eating paleo means buying every day. If you make a paleo meal plan, that is not true. It is perfectly fine to purchase (or, better yet pick!) a large amount of blueberries in season and freeze them so they can be incorporated in later meals, when they wont be available. My deep freeze is full of fruits all vaccuum sealed ready to be thrown into the blender to mix up a my morning breakfast smoothie.
By deciding what your weekly paleo meal plan will be, creating a list around those items and sticking to it, you are giving yourself fewer chances to slip on your your new lifestyle. An important factor to keep in mind is snack time. Don't forget to add snacks to your grocery list. I can't tell you how many times I have forgotten that part. Then, while we have meals for the week or month, we have nothing to tide us over between meals. That is one of the easiest ways to fall off the paleo wagon. It's 2:00 pm and you are hungry. Nothing in your cabinets but what you will need to make dinner. It's easy to run to the closest store and grab a quick bite.
By creating a weekly paleo meal plan (including your snacks!) you will find it just as easy to keep in line with your new diet. Planning is essential to your success!
If you're totally lost when it comes to creating your paleo meal plan…fear not! CLICK HERE to get a complete 8 week Paleo Meal Plan and a paleo recipe cookbook with over 370 paleo recipes. Never be lost again!